US Open Cup While Red Bulls' cup woes continue, Sporting KC's winning formula comes through again Ives Galarcep @soccerbyives 13:14 21/9/2017 FacebookTwitterRedditcopy Comments(0)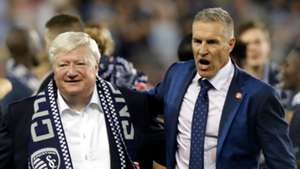 Jamie Squire US Open Cup Sporting KC Sporting KC v New York RB New York RB MLS The New York Red Bulls were denied their first cup title by a Sporting side that continued its winning ways in championship games There may be MLS teams with more trophies, but no team in MLS history, especially recently, has been more reliable in championship games than Sporting Kansas City.Sadly for the New York Red Bulls, they fall on the opposite end of the final-winning spectrum.Sporting KC lifted its third U.S. Open Cup trophy in six years, and fourth major trophy during that span, on Wednesday night, making the club a perfect four for four in finals during Peter Vermes' stint as coach. Article continues below Editors' Picks 'I'm getting better' – Can Man Utd flop Fred save his Old Trafford career? Why Barcelona god Messi will never be worshipped in the same way in Argentina Lyon treble & England heartbreak: The full story behind Lucy Bronze's dramatic 2019 Liverpool v Man City is now the league's biggest rivalry and the bitterness is growing It is Vermes who helped re-instill a winning formula for the club he once captained to an MLS Cup title in 2000, and it is Vermes who is successfully steering his team into Major League Soccer's next era without missing a beat.The team's evolution was clear to see on Wednesday, with first-year Sporting KC speedster and 20-year-old Ghanaian forward Latif Blessing scoring the opening goal, while 21-year-old homegrown player signing Daniel Salloi scored what proved to be the winner. Vermes showed confidence in the two of them when he traded away Dom Dwyer in midseason, and both youngsters repaid Vermes' faith by helping him add another trophy.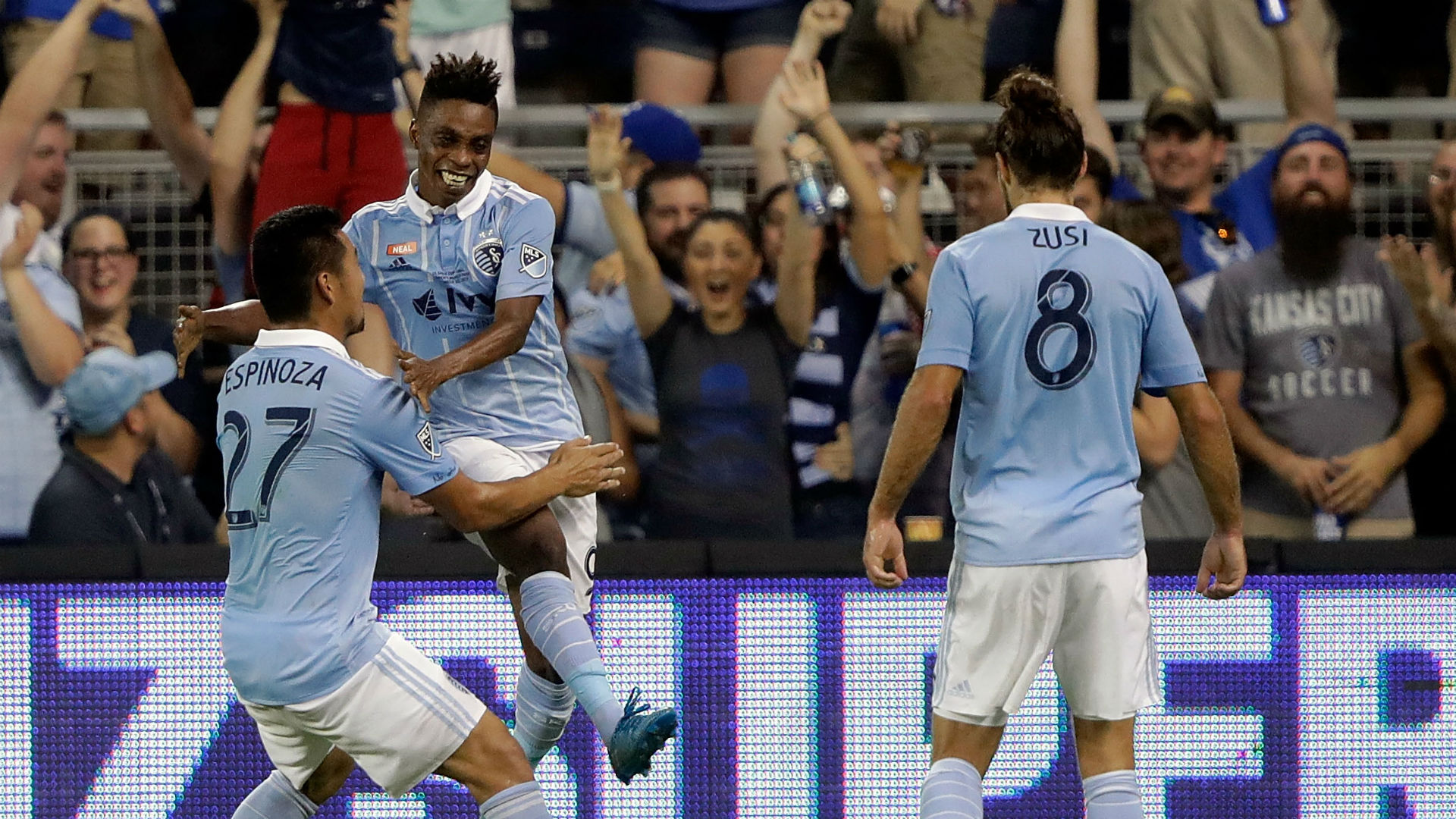 Veterans did their part on Wednesday as well. From Graham Zusi and Benny Feilhaber delivering killer assists on both Sporting KC goals, to Roger Espinoza battling the Red Bulls midfield to a stalemate, to the tandem of Matt Besler and Ike Opara keeping the ever-dangerous Bradley Wright-Phillips under wraps for 89 minutes before his late consolation goal made things interesting. All five of those players have multiple winner's medals to their name, and that quintet will be vital to the team's quest for the club's third MLS Cup title later this year.While other recent league powers, like the LA Galaxy and Real Salt Lake have stumbled and struggled to maintain a consistently high level as title contenders, Sporting KC reminded us on Wednesday that it has everything you want in a team. A nucleus of long-serving veterans, impact newcomers, promising youngsters and perhaps most importantly, an ingrained style of play that emphasizes organized defending and fast-paced attacking soccer. It is a style which has its essence drawn from Vermes' relentless will to win, and a take-no-prisoners attitude that serves his team well in the toughest of moments.Unfortunately for Jesse Marsch, he hasn't been able to inject his own cup winner's DNA into the Red Bulls. As a player, Marsch won six major trophies, but in his time as Red Bulls coach, his team has lacked a killer instinct needed in big games. You can credit Marsch for doing plenty with the Red Bulls, from incorporating homegrown players, to establishing an effective and attractive brand of soccer, this Red Bulls team was the same one we've seen endure early exits in the playoffs year after year. It's a team that can play at a consistently good level during the regular season, but one that tightens up and fails to deliver when trophies and the season are on the line.This isn't news to Marsch. He was aware of this after last year's early playoff exit, which is one of the reasons why he felt compelled to shake up his roster after last season. The only problem is that, as things stand, this Red Bulls side doesn't doesn't look better than last year's version. Wednesday was their chance to show that things had changed, and the 2017 Red Bulls had the killer instinct to step up on the big stage and play their best. Instead, the Red Bulls failed to make big plays, and instead made some costly defensive mistakes that Sporting KC punished them for.Wednesday's final wasn't all negative for the Red Bulls. Tyler Adams continues to look like a special player worthy of building around, and one who you can understand was worth making room for by trading Dax McCarty. You could also argue that the Red Bulls would have been better off trading Felipe Martins, who has regressed as a player in 2017.The same can be said for the Red Bulls has a team, and once they wake up from the nightmare of another failed trophy bid, they will be met with the reality of their current situation. They have posted four straight draws in league play, and are suddenly just three points ahead the Montreal Impact for the final spot in the Eastern Conference playoffs.The next month will tell us plenty about this Red Bulls team and whether the current group is one capable of being turned back into a force like the 2015 Supporters' Shield winners, or one that needs a serious overhaul this winter, with perhaps one or two more big names moving on.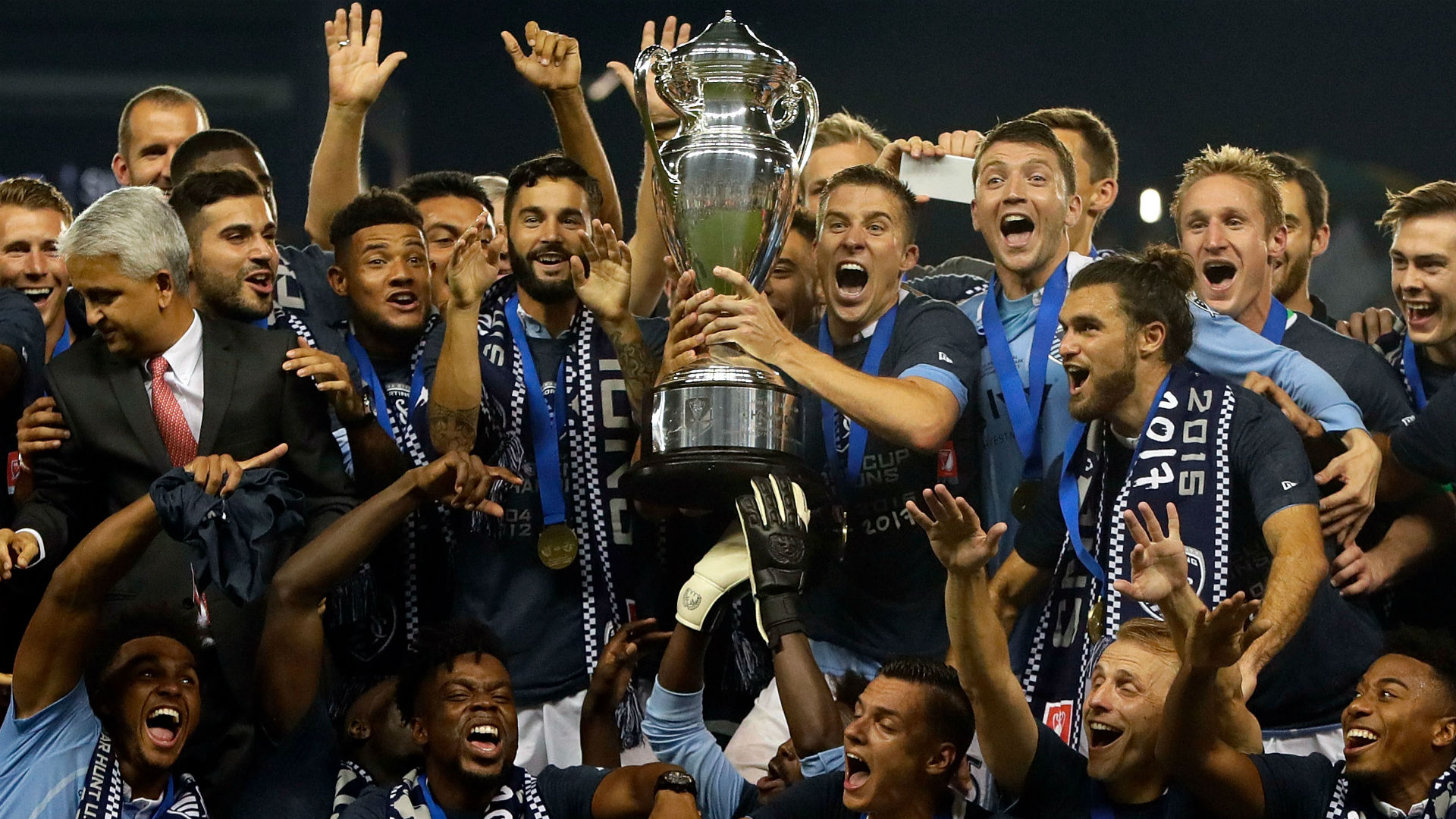 One thing you could point to with the Red Bulls is the reality that the club may need to temper expectations now that ownership has gone away from the big-spending ways of the past. That excuse rings hollow though when you stand it next to what Sporting KC has been able to do without big-name foreign signings and multi-million dollar transfers and contracts.If you're a Red Bulls fan living in denial about the differences between the two teams, you might argue that the loss boiled down to two bad defensive mistakes. Those are the kinds of mistakes championship teams avoid, and as we were reminded on Wednesday, those are the kind of mistakes championship teams punish.While uncertainty reigns in Red Bulls land, Sporting KC players are spraying champagne, kissing medals and enjoying a well-earned trophy that may not be the last one they win this season. They return to league play on Sunday at home against the lowly LA Galaxy, and sit just a point out of first place in the tightly-packed Western Conference. They are the only team in MLS with an unbeaten home record and continue to boast the league's stingiest defense. Those are the ingredients of a championship team, ingredients that have been a part of Vermes' recipe for years.A fresh cast of Sporting KC players were added to the list of title winners for the club, and the confidence derived from the team's latest trophy run should serve them well in the months ahead. Sporting KC has shown it can thrive under pressure, and if it can get to the MLS Cup final in December, it would be tough to bet against a team that has made winning finals a consistent habit like no other MLS team has been able to do in recent years.
admin